Set Up Your Free Consultation Call
First, describe your marketing needs.
Tell us a bit about your property and marketing challenges. Just fill out our easy form above.
Next, get a fast and free consultation with a certified pro.
After we get your details, we'll make recommendations and present you with a customized strategic marketing plan.
Then, relax while we get to work!
This is where we do our thing. When it's done, we'll review your new SEO or AdWords campaign with you to ensure you understand how it all work before launching!
And finally - enjoy all those quality leads.
We'll be in touch with our easy-to-understand reports. (We make it super simple to judge ROI.) And we are always here to answer your questions!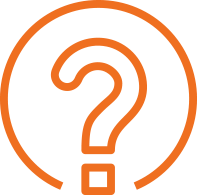 Frequently Asked Questions
How long does SEO take to work?
Everyone likes to see fast results. Heck, we do too! And if that's most important to your property, then Google Ads is what we recommend. SEO, on the other hand, is a long-term investment in better traffic from search engines. It just takes time to see what is working and what could be improved. Then, once we make adjustments, it takes time to see those results. SEO isn't a quick fix, but it does wonders for your long-term visibility in search engine results.
I'm interested in Rentbot's SEO services, but already have a website. Can you still help?
Of course! First, we'll take a look at how your website is set up to determine how many and what kind of SEO changes we can implement. Sometimes a website's existing structure limits what we can do, which is why you'll always get the best SEO results with a website on Rentbot's platform. But you can still retrofit your existing website to boost your SEO metrics.
Is Rentbot a member of Google Partners? Is Rentbot Google-certified in search advertising?
So glad you asked, because we're super proud of both!
Being a Google Partner means that we don't just claim to be good at Google AdWords. We're actually certified in search advertising by the search engine giant itself. Rentbot had to demonstrate AdWords skill and expertise through a number of assessments. It also means we've proven company and client revenue growth, and that we're not a fly-by-night operation that makes hollow promises. We're a Google-certified company that helps you get the most bang for your buck.
Do I have to sign a contract for a Google Ad campaign?
Nope, there's no annual contract for Google Ad maintenance, although we strongly recommend that you run a campaign for least three months. But you really can stop any time. After that, you won't spend any more on ads (though you will still be invoiced for a full month of maintenance).
Why do I have to commit to a contract for SEO services but not Google Ads?
Because SEO takes time to take root. We want to set that expectation up front. In a year-long contract, we provide quarterly reporting after six months so you can see the compounding results of SEO strategies.